Medicine Dance Retreat
Exploring the elements

A conscious movement practice retreat embodying and exploring the five elements
2 or 3 days movement retreat
The Medicine Dance is here offered as a 2 or 3 day retreat and at different locations. Either it starts fridag evening and runs util sunday afternoon (the 2 day retreat) or it starts thursday evening and runs until sunday afternoon (the 3 day retreat).
Each session will have different focus such as one of the elements or a specific theme such as compassion, communication, integrity etc.
Conscious movement practice
The movement practice is based in moving consciously with the five elements earth, water, fire, air and ether. We do this with the support of different rhythms and intuitive guidance that give space for a lot of exploration and free expression. It is an experience that moves us thoroughly and intuitively on a journey through the five elements, the inner experience of the movement and our different aspects of ourselves.
The focus is on the inner feeling of the dance and with the help of open and invitational guidance your own creativity in the moment will be supported and stimulated. When we move the practice is to embody the elements and the feelings, emotions and sensations that they, the music and all other stimuli awaken in us.
It is a beautiful and very meditative and yet expressive journey that connects the dancer to deeper parts of themselves and life.
Native American Teachings
Holistic teachings of a native american medicine wheel will be a part of the journey to support the understanding of the elements, self & others, health, how to use energy in a balanced way and much more.
The holistic relationship of native teachings bring a lot of beauty and understanding to life that many people in the modern world has lost and find very helpful to support balance in todays society.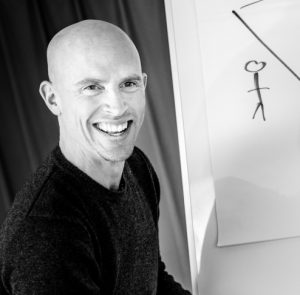 Teacher / Facilitator
The movement practice is led by Daniel Ekholm
Daniel has been practicing the 5Rhythms since 2001, is a former national team member, multiple Swedish champion and has a 3rd degree black belt in martial arts, is a certified yoga teacher, certified NLP trainer, trained in Native American Medicine since 2000, is a behavioral scientist with a bachelor degree in psychology, is a trained professional Life-, Team- and Business Coach, a teacher in bodywork, personal development, coaching, leadership and more since twenty years.
Daniel integrates holistic perspectives upon health, human experience and well-being in all he undertakes and movement practice as given here is one of Daniels favorite tools to support beauty, expansion and transformation in whoever wants to enjoy themselves, life and live more of their potential in life.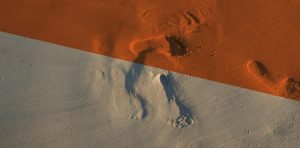 Practical info
Dates for retreats fall of 23 and spring of 24 will come soon.
Prices might vary due to location
Updated prices will be announced soon.
You can send us an email to join a list of interested and we will email you as soon as new dates and locations are set.
info@svenskahalsoteamet.se
Warmly welcome!